The Buildy-uppy Dance Show
An Interactive Theatrical Adventure For All The Family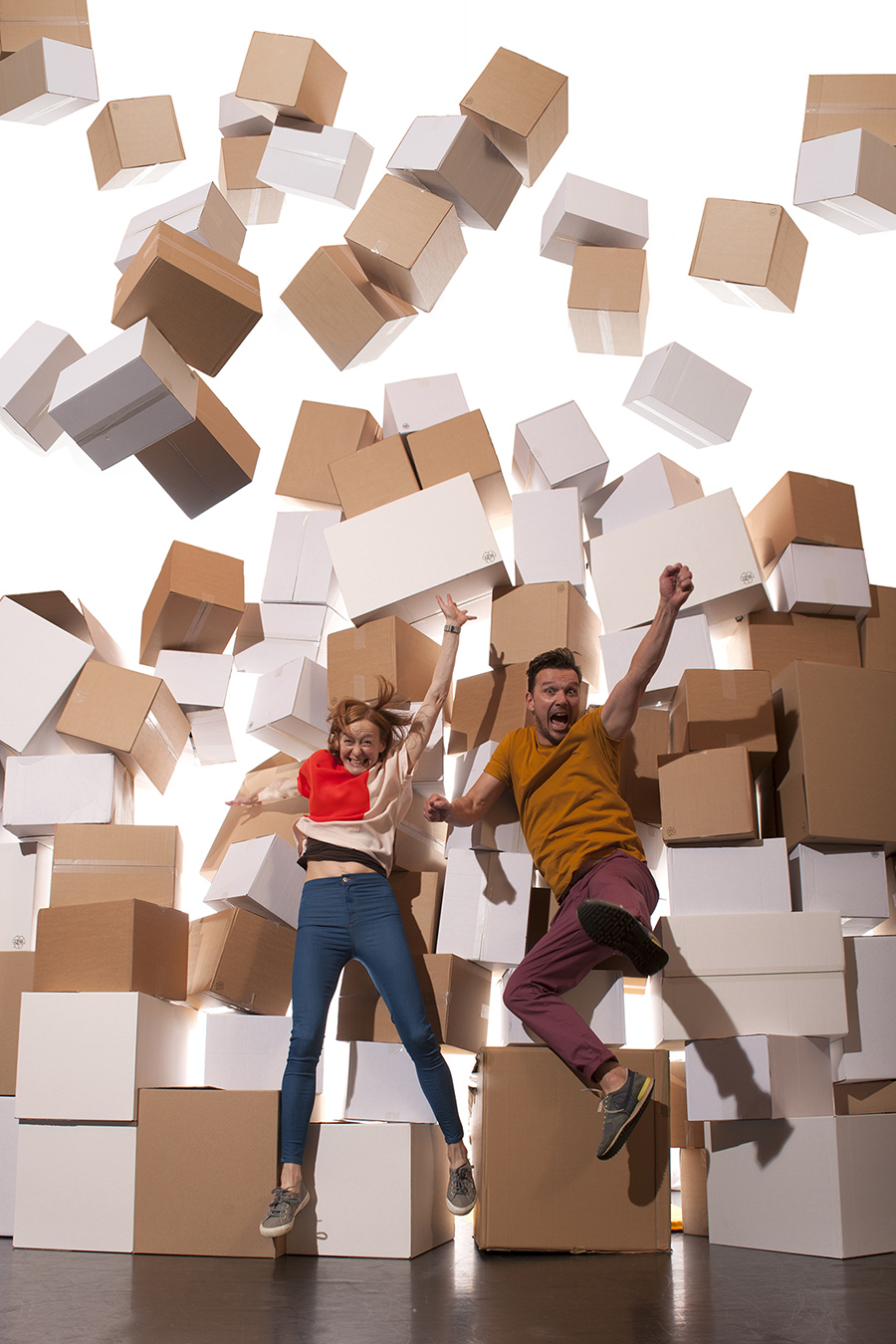 From the team that created The Doodle Dance Show, a magical hour of building, music and dancing.
Let your imagination run riot as hundreds of boxes are stacked, squashed and rebuilt. Help create enticing caves, wonky castles and fabulous creatures, as together we learn that the strongest thing we can build is friendship.
Award winning performers Tom Roden and Anna Williams create an enchanting, ever-changing playground constructed and inhabited by its audience.
"A space for children to be children, and for grown-ups to be children too".
Suitable for ages 4+
The Buildy-uppy Dance Show is a participatory theatre experience for children AND adults. Please come in shoes and clothes that you can move around in. The content of the show is suitable for ages 4+. Children under 5 will need to be closely supervised.
Book Your Tickets
Further tour dates will be announced soon; in the meantime you can contact us and/or follow us on Facebook to keep up to date with our news.